People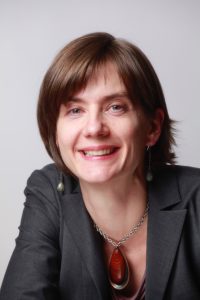 Anne Gadwa Nicodemus, Principal
A choreographer/arts administrator turned urban planner, Anne Gadwa Nicodemus leads Metris' work. Recent Metris projects range from a Zimbabwean-focused case study of how creative spaces foster activism in repressive regimes (for Hivos, 2015) to an arts and culture plan for the small city of Grand Rapids, MN (GRMN Creates, 2015). As a researcher, writer, speaker, and advocate, Nicodemus tells stories through narratives and numbers. For instance, Metris' How Art Spaces Matter reports (for Artspace Projects, 2010 and 2011) reveal the benefits of art spaces to artists' careers and communities, including anchoring arts districts, expanding arts access, and boosts to safety, livability, tax rolls and property values.
Nicodemus is a leading voice in the intersection of arts and community development. She co-authored Creative Placemaking, the report for the Mayors' Institute of City Design (2010) that defined the field. Her journal articles "Fuzzy Vibrancy" (Cultural Trends, 2013) and "Creative Placemaking: How to Do it Well" (Community Development Investment Review) look more deeply at creative placemaking as cultural policy and its ethics and practical challenges.
Nicodemus gives frequent talks at universities and professional conferences nationwide, and as far-flung as Macau, the Czech Republic, and Ontario. She is consistently recognized as one of the nation's 50 most influential people in the nonprofit arts (2012, 2013, 2014, 2015).
Nicodemus and Ann Markusen's "Arts and Culture in Urban and Regional Planning: A Review and Research Agenda" (Journal of Planning and Education Research, 2010) was the most downloaded of that journal's articles in 2009 and 2010. They contributed a chapter to Creative Communities: Art Works in Economic Development (Brookings Institution Press, 2013) and for the Aspen Review Central Europe, "Creative City Industry Strategies: Unique American Cases." Nicodemus' short writings have also appeared in publications including Grantmakers in the Arts: Reader, Createquity.com and Minnesota Public Radio News.
Nicodemus holds a Masters of Urban and Regional Planning from the University of Minnesota's Humphrey School of Public Affairs and a B.A. in dance and biology from Oberlin College.
Nicodemus is fascinated by all kinds of places—their form, their people, their change. She grew up in suburban Connecticut; went to college surrounded by the cornfields of Ohio; and lived, danced, and worked in New York City and Minneapolis for years. Her family hails from central Long Island's north shore, where she grew up spending summers on one of its last remaining farms. Recently, she's laid down roots in Easton, PA where she lives with her wife Julia. Email: gadwa@metrisarts.com. Download full CV.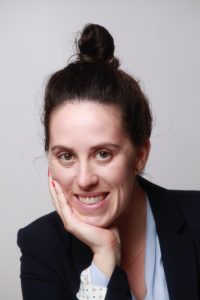 Rachel Engh, Planning and Research Associate
Urban Planner Rachel Engh's core competencies lie in cultural planning, and data collection, analysis, and synthesis. To highlight annual changes in the economic health of Minneapolis' creative sector, she recently analyzed large data sets of occupation, industry sales, and nonprofit revenue data from Emsi and Westaf's CVSuite and produced the Minneapolis Creative Index 2015. In the realm of project evaluation, she has collected, analyzed, and synthesized data for evaluations of both Pillsbury House + Theatre's community-based public art programming and the a 20-year retrospective of ­the National Dance Project (New England Foundation for the Arts). Engh's current projects include a cultural planning process in Carlsbad, CA, and analyzing and synthesizing qualitative and quantitative (DataArts) data to provide a snapshot of the health of the nonprofit arts and cultural sector in Cuyahoga County, OH.
Prior to joining Metris Arts Consulting, Engh worked on a team of artists, policy analysts, and urban planners to design the City of Minneapolis' Creative City Road Map, a community planning process that emphasized racial equity through community engagement. She also managed data collection and analysis while collaborating on PlaceBased Productions' efforts to tell the stories of site-specific theater in rural communities. She has contributed articles to Public Art Review, Createquity and Americans for the Arts' ARTSblog.
Engh holds a Masters of Urban and Regional Planning from the University of Minnesota's Humphrey School of Public Affairs and a B.A. in Sociology from Grinnell College. Email: engh@metrisarts.com. Download resume.
---
Ann Markusen, Collaborating Researcher
Ann Markusen is Principal of Markusen Economic Research and Director of the Project on Regional and Industrial Economics at the University of Minnesota's Humphrey School of Public Affairs. Markusen's recent research and writing on artists, arts organizations and creative placemaking include: How Cities can Nurture Cultural Entrepreneurs (2013), Diversifying Support for Artists (2013), Arts, Consumption and Regional Development (2013), Artists Work Everywhere (2013), City Creative Industry Strategies (2012), Working with Small Arts Organizations (2012), California's Arts and Cultural Ecology (2011), Nurturing Next Gen Arts and Cultural Leaders (2011), Creative Placemaking (2010), Los Angeles: America's Artist Super City (2010); Native Artists: Careers, Resources, Space, Gifts (2009), San JosĂ© Creative Entrepreneur Project: Final Report and Recommendations (2009), Crossover: How Artists Build Careers across Commercial, Non-profit and Community Work (2006), Artists' Centers (2006), and The Artistic Dividend (2003) as well as more than a dozen academic and popular articles on artists and the arts. Markusen is a frequent keynote speaker on arts, cities, creative placemaking, and economic development, serves on the National Advisory Committee for the Strategic National Arts Alumni Project, and actively consults with international, national, state and local governments and nonprofits on creative placemaking and support for artists. She earned a Bachelor's Degree in Foreign Service at Georgetown University and an M.A. and Ph.D. in Economics at Michigan State University, and has taught at the Universities of Minnesota, Colorado, California Berkeley, Northwestern and Rutgers in City and Regional Planning. Winner of the 2006 Alonso Prize in Regional Science, she has served as North American Regional Science Association President, Council on Foreign Relations Senior Fellow and AAAS Committee on Science, Engineering and Public Policy Chair. Email: markusen@umn.edu.