What Is Creative Placemaking?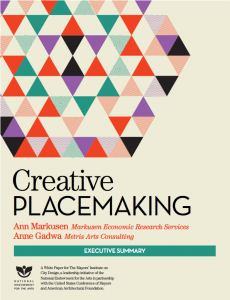 In Creative Placemaking, the 2010 white paper for the NEA's Mayors' Institute on City Design, Ann Markusen and Anne Gadwa Nicodemus developed an initial definition of creative placemaking:
In creative placemaking, partners from public, private, nonprofit, and community sectors strategically shape the physical and social character of a neighborhood, town, tribe, city, or region around arts and cultural activities. Creative placemaking animates public and private spaces, rejuvenates structures and streetscapes, improves local business viability and public safety, and brings diverse people together to celebrate, inspire, and be inspired.
The report remains a key resource for mayors, arts organizations, the philanthropic sector, and others interested in understanding strategies for leveraging the arts to help shape and revitalize the physical, social, and economic character of place. Creative Placemaking has also been translated into Korean (Arts Council Korea, 2014).
Read Online |Â Executive Summary | Full Report | Korean Translation
In the years since, support for and interest in creative placemaking has rapidly expanded, most notably with the formation of the ArtPlace funding consortium.
Gadwa Nicodemus has continued to unpack creative placemaking and advance the conversation through journal and magazine articles, op eds, blog posts, and frequent public speaking:
"Artists and Gentrification: Sticky Myths, Slippery Realities," (Createquity blog, 2013) explores the complicated misconceptions surrounding artists' perceived roles as gentrifiers.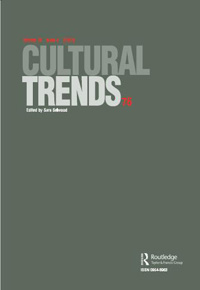 "Fuzzy Vibrancy," (Cultural Trends, 2013) introduces international audiences to creative placemaking as a major new U.S. cultural policy and funding trend and contextualizes it within past patterns of arts-based economic and community development. Through an analysis of policy rhetoric and a sample of initiatives, it explores the interplay between policy and practice. It focuses on the challenges of a tendency towards "fuzzy concepts" within policy development.
Author's accepted manuscript (free) | Published journal article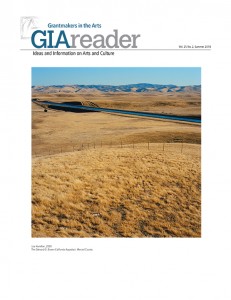 "Small is Beautiful," (GIA Reader, 2014)
explores how creative placemaking unfolds in rural communities through the lens of four case studies. Diverse stakeholders strategically shape their rural communities around arts and cultural activities. Such efforts to preserve and enhance rural communities' living cultural legacies can pay dividends in terms of economic resilience, fellowship, cultural exchange, and physical revitalization. Creative placemaking offers asset-based tools to meet community challenges and direct change.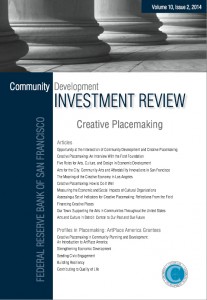 In a special creative placemaking issue of the Community Development Investment Review (2014) for the Federal Reserve Bank of San Francisco, Ann Markusen and Anne Gadwa Nicodemus contributed "Creative Placemaking: How to Do It Well." In this article, they focus on the challenges in partnering, project design, securing finance, and evaluating progress. They go beyond the limits of their initial definition and case studies, adding insights from subsequent research, consulting, public speaking, and community engagement.
"Creative Placemaking 101 for Community Developers," (LISC Institute for Comprehensive Community Development, 2014) empowers community developers by focusing on creative placemaking fundamentals: strategic action by cross-sector partners, a place-based orientation, and a core of arts and cultural activity.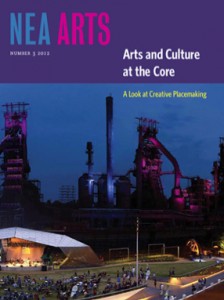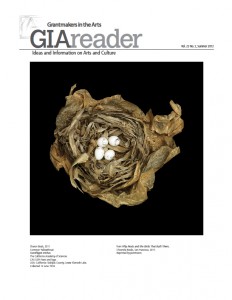 Gadwa Nicodemus and Ann Markusen were also interviewed for a feature story in NEA Arts Magazine's issue on creative placemaking (2012).
"Creative Placemaking 2.0," (GIA Reader, 2010) unpacked creative placemaking: our rapidly evolving understanding, major policy shifts, challenges around evaluating impact and equity concerns, and opportunities ahead.
Browse creative placemaking presentation videos: