We're Growing!
Metris is delighted to welcome three new team members this summer! Julie Burros, the City of Boston's outgoing Chief of Arts and Culture will lead and grow Metris' cultural planning portfolio as our Principal Cultural Planner, starting August 1st. Susannah Laramee Kidd, Ph.D., formerly of the Los Angeles County Arts Commission, will double our capacity for arts and cultural research, as Metris' new Senior Researcher. And Ben Martin, from the University of Texas at Austin's planning program, will apply his passion for arts, culture, and urban planning, as Metris' new Graduate Summer Intern. Metris now has significantly increased our capacity to undertake cultural plans for cities, towns, and regions; evaluate public art and participatory creative placemaking projects; and develop public art master plans and ordinances. Our new team members' geographic networks span Boston, Chicago, Los Angeles, Philadelphia, and Austin, expanding Metris' national sphere.
As Metris Principal and CEO, Anne Gadwa Nicodemus said, "We're thrilled to have been able to attract top national talent, as we seek to become the preeminent research/planning firm specializing in arts and community development. Metris plans to remain boutique-sized, but by significantly increasing capacity, we are now able to take on additional projects of increasing complexity, be of greater service to the field, and attract new clients interested in critical learning, innovation, and equitable planning."
Julie Burros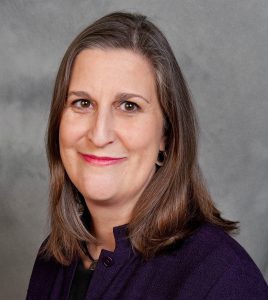 In 2014, Julie Burros was appointed as Boston's first Chief of Arts and Culture in more than 20 years, where she oversaw the creation of Boston's first cultural plan, Boston Creates, under the leadership of Mayor Martin J. Walsh. Her tenure included the launch of Boston's first Percent for Art program, an initiative to leverage city capital to invest in public art as part of major city construction and infrastructure projects; the Opportunity Fund, which grants up to $1,000 to individual artists and supports increased access to the arts and local arts events; the creation of BostonAIR (Artists in Residence in Government program), which integrates artists, community members, and city employees to work on projects that help reframe social conversations. Burros also launched the Artist Resource Desk, the Artist Fellowship Award, and the Alternative Space Pilot Program.
Prior to her work with the Mayor's Office of Arts and Culture in Boston, Burros was the Director of Cultural Planning for the City of Chicago's Department of Cultural Affairs and Special Events, a position she held for more than 15 years. Burros led the Chicago Cultural Plan 2012, which received the Burnham Award for Excellence in Planning from the Metropolitan Planning Council, and oversaw the first two years of its implementation. This directly resulted in the IncentOvate culture grant, the creation of the first arts education plan for Chicago Public Schools, and the launch of the Creative Schools Fund.
Burros completed her undergraduate degree in sociology at the University of Chicago, and her graduate work was done at Columbia University at the Graduate School of Architecture, Planning, and Preservation. She will join Metris Arts Consulting in August to spearhead our national cultural planning practice.
Susannah Laramee Kidd, Ph.D.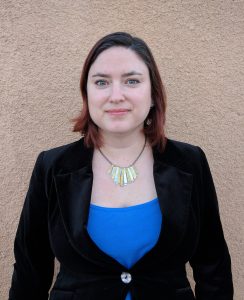 Susannah Laramee Kidd, an ethnographer turned evaluator and arts and culture policy researcher, will be joining Metris in July. Since 2015, Laramee Kidd worked as an independent arts and culture research consultant, as well as Research Analyst and Mellon-ACLS Public Fellow at the Los Angeles County Arts Commission. As an independent consultant, she wrote a brief guide for evaluators and researchers on the "Aesthetic Perspectives: Attributes of Excellence for Arts for Change" framework published by Animating Democracy in 2017. As a Mellon/ACLS Public Fellow at the Arts Commission, she evaluated public art, social practice, and public engagement projects at parks and libraries in unincorporated LA County neighborhoods. She also supported work at the Arts Commission in cultural equity and inclusion and public grantmaking in the arts. Laramee Kidd has recently spoken about her work at the Northeast Creative Placemaking Leadership Summit (CPLS), the American Evaluation Association annual conference, and the Americans for the Arts Public Art Network pre-conference.
Laramee Kidd holds a Ph.D. in Anthropology of Religion and Literature and Women's, Gender, and Sexuality Studies from Emory University, a Masters of Theological Studies from Boston University, and a B.A. from the Gallatin School of Individualized Study at New York University. Her academic research focused on how religious communities and individuals make meaning through everyday imaginative/aesthetic practices, like reading in discussion groups, and she continues to be interested in the interplay between the social and aesthetic dimensions of meaning making.
Ben Martin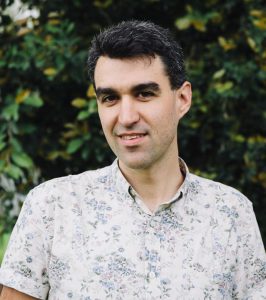 Finally, consistent with Metris' goal to continue building relationships with and supporting the next generation of cultural researchers and planners, Ben Martin will be joining the Metris team as our graduate summer intern. Martin is a masters candidate in the University of Texas Community and Regional Planning program. He focuses on issues of gentrification, displacement, affordable housing, cultural space policy and support. Prior to continuing his studies, Martin was a cultural freelancer for C3 and SXSW. In 2016, he co-founded SPACE (Sustaining and Preserving Austin's Creative Ecosystem) after the Ghost Ship fire tragedy in Oakland. Through that program, he developed a policy proposal for the City of Austin suggesting strategies for sustaining cultural space without taking away valuable financing and resources from other affordable housing and anti-displacement efforts. Martin will be joining Metris in Easton from May 23 through August 2018.