Team
Anne Gadwa Nicodemus, Metris Muckety-Muck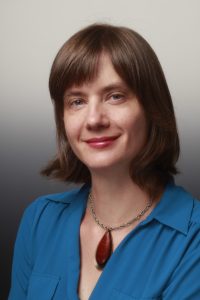 A choreographer/arts administrator turned urban planner, Anne Gadwa Nicodemus founded Metris and leads its work. She oversees Metris' strategic direction and daily operations and frequently serves as lead technical contributor for projects. Metris' recent projects range from a Zimbabwean-focused case study of how creative spaces foster activism in repressive regimes to an arts and culture plan for the small city of Grand Rapids, MN.
A leading voice in the intersection of arts and community development, Nicodemus brings over 10 years of experience as a researcher, writer, speaker, and advocate.¬†She co-authored Creative Placemaking, the report for the Mayors'Äô Institute of City Design (2010) that defined the field. Her book chapters and journal articles 'ÄúCreative placemaking: Reflections on a 21st-century American arts policy initiative'ÄĚ (Creative Placemaking: Research, Theory and Practice, 2019), 'ÄúFuzzy Vibrancy'ÄĚ (Cultural Trends, 2013) and 'ÄúCreative Placemaking: How to Do it Well'ÄĚ (Community Development Investment Review, 2014) look more deeply at creative placemaking as cultural policy and its ethics and practical challenges. Nicodemus gives frequent talks at universities and professional conferences nationwide, and as far-flung as Macau, the Czech Republic, and Ontario. Since 2012, she has been recognized as one of the nation'Äôs 50 most influential people in the nonprofit arts in WESTAF'Äôs annual peer-nominated list (2012, 2013, 2014, 2015).¬†Nicodemus holds a Master of Urban and Regional Planning from the University of Minnesota'Äôs Humphrey School of Public Affairs and a B.A. in dance and biology from Oberlin College.
Nicodemus is fascinated by all kinds of places'ÄĒtheir form, their people, their change. She grew up in suburban Connecticut; went to college surrounded by the cornfields of Ohio; and lived, danced, and worked in New York City and Minneapolis for years. Her family hails from central Long Island'Äôs north shore, where she grew up spending summers on one of its last remaining farms. In 2012, she laid down roots in Easton, PA where she lives with her wife Julia. Email: gadwa@metrisarts.com. Download CV. LinkedIn profile.
Julie Burros, Affiliate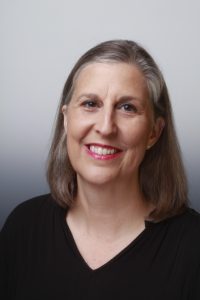 Julie Burros leads  the firm's planning and program development practice including creating and implementing cultural plans, creative industry assessments, developing municipal cultural policy and programs, and cultural facility feasibility work. In 2014, Julie Burros was appointed as Boston's first Chief of Arts and Culture in more than 20 years, where she oversaw the creation of Boston's first cultural plan, Boston Creates, under the leadership of Mayor Martin J. Walsh. Her tenure included the launch of Boston's first Percent for Art program, an initiative to leverage city capital to invest in public art as part of major city construction and infrastructure projects; the Opportunity Fund, which grants up to $1,000 to individual artists and supports increased access to the arts and local arts events; the creation of BostonAIR (Artists in Residence in Government program), which integrates artists, community members, and city employees to work on projects that help reframe social conversations. Burros also launched the Artist Resource Desk, the Artist Fellowship Award, and the Alternative Space Pilot Program.
Prior to her work with the Mayor's Office of Arts and Culture in Boston, Burros was the Director of Cultural Planning for the City of Chicago's Department of Cultural Affairs and Special Events, a position she held for more than 15 years. Burros led the Chicago Cultural Plan 2012, which received the Burnham Award for Excellence in Planning from the Metropolitan Planning Council, and oversaw the first two years of its implementation. This directly resulted in the IncentOvate culture grant, the creation of the first arts education plan for Chicago Public Schools, and the launch of the Creative Schools Fund.
Burros completed her undergraduate degree in sociology at the University of Chicago and  earned her M.S. in urban planning from Columbia University at the Graduate School of Architecture, Planning, and Preservation. Email: burros@metrisarts.com. LinkedIn profile.
Susan Fitter Harris, Affiliate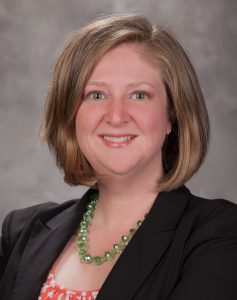 Susan Fitter Harris is a consultant working with nonprofits on strategic planning, fund development, program assessment and content creation. Susan specializes in community development and related disciplines. Over the past five years she has helped clients write grant proposals resulting in millions of dollars in funding, create targeted foundation prospecting plans, craft strategic frameworks to guide their next steps, investigate the potential for new program areas and the value of existing ones, and produce written materials that tell the story of their work. Prior to establishing her own consulting practice, Susan worked for Local Initiatives Support Corporation (LISC), a nonprofit community development working in 35 cities and rural areas nationwide, helping to plan and execute field strategies, knowledge sharing and capacity building projects. Susan holds an MA in Urban and Environmental Planning and a BA in Anthropology, both from the University of Virginia. She resides in Alexandria, Virginia.
Susannah Laramee Kidd, Ph.D., Affiliate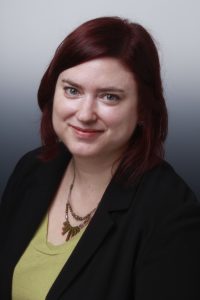 Susannah Laramee Kidd, an ethnographer turned evaluator and arts and culture policy researcher, serves as a lead technical contributor for Metris' research and evaluation work. Laramee Kidd has worked as an independent arts and culture research consultant, as well as Research Analyst and Mellon-ACLS Public Fellow at the Los Angeles County Arts Commission. As an independent consultant, she wrote a brief guide for evaluators and researchers on the 'ÄúAesthetic Perspectives: Attributes of Excellence for Arts for Change'ÄĚ framework published by Animating Democracy in 2017. As a Mellon/ACLS Public Fellow at the Arts Commission, she produced a report titled "Art as Infrastructure" as part of her evaluation of public art, social practice, and public engagement projects at parks and libraries in unincorporated LA County neighborhoods. She also supported work at the Arts Commission in cultural equity and inclusion and public grantmaking in the arts. Laramee Kidd has recently spoken about her work at the Northeast Creative Placemaking Leadership Summit (CPLS), the American Evaluation Association annual conference, and the Americans for the Arts Public Art Network pre-conference.
Laramee Kidd holds a Ph.D. in Anthropology of Religion and Literature and Women's, Gender, and Sexuality Studies from Emory University, a Masters of Theological Studies from Boston University, and a B.A. from the Gallatin School of Individualized Study at New York University. Her academic research focused on how religious communities and individuals make meaning through everyday imaginative/aesthetic practices, like reading in discussion groups, and she continues to be interested in the interplay between the social and aesthetic dimensions of meaning-making. Email: larameekidd@metrisarts.com. LinkedIn profile.
Metris Emertia
Rachel Engh, Conductor of Curiosity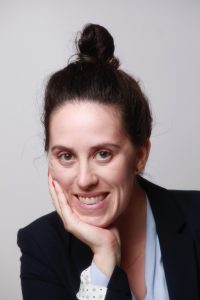 Rachel Engh's core competencies lie in data collection, analysis, and synthesis, evaluation, and cultural planning. Since joining Metris in 2015, Engh has worked on a variety of projects at the intersection of community, place, and culture. Recently, she supported Center for Community Progress to identify key takeaways and lessons learned from four communities that engage creative placemaking on vacant properties. For NeighborWorks America, she authored case studies on promising practices and challenges faced by community development organizations that engage in arts and culture; she also curated panel conversations with staff from these organizations and field experts as part of a day-long convening. And for another recent client, Local Initiatives Support Corporation, Engh organized and facilitated eight webinars to address various technical assistance needs, such as creative community engagement, for a national cohort of organizations new to creative placekeeping.
Engh has recently spoken about Metris' work at events hosted by the National Endowment for the Arts, the National Consortium for Creative Placemaking, and The Arts Council of Greater Lansing. She has also contributed articles to Public Art Review, Createquity and Americans for the Arts' ARTSblog.
Prior to joining Metris Engh worked on a team of artists, policy analysts, and urban planners to design the City of Minneapolis' Creative City Road Map, a community planning process that emphasized racial equity through community engagement. Engh holds a Master of Urban and Regional Planning from the University of Minnesota's Humphrey School of Public Affairs and a B.A. in Sociology from Grinnell College. She enjoys sending postcards to family and friends and watching her cat, Harriet, chase crumpled up pieces of paper. LinkedIn profile.