Team
Anne Gadwa Nicodemus, Metris Muckety-Muck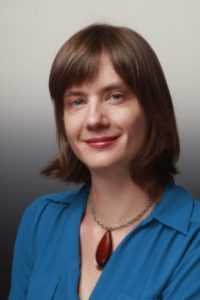 A choreographer/arts administrator turned urban planner, Anne Gadwa Nicodemus founded Metris and leads its work. She oversees Metris' strategic direction and daily operations and frequently serves as lead technical contributor for projects. Metris' projects range from a Zimbabwean-focused case study of how creative spaces foster activism in repressive regimes to an arts and culture plan for the small city of Grand Rapids, MN.
A leading voice in the intersection of arts and community development, Nicodemus brings over 12 years of experience as a researcher, writer, speaker, and advocate. She recently led the development of WE-Making: How arts & culture unite people to work towards community well-being (2021) for a consortium of major funders. It offers an opportunity for practitioners to intentionally and strategically align their efforts to address today's most imperative crises: struggles for racial justice and recovery from the COVID-19 pandemic. She co-authored Creative Placemaking, the report for the Mayors' Institute of City Design (2010) that defined the field. Her book chapters and journal articles "Creative placemaking: Reflections on a 21st-century American arts policy initiative" (Creative Placemaking: Research, Theory and Practice, 2019), "Fuzzy Vibrancy" (Cultural Trends, 2013) and "Creative Placemaking: How to Do it Well" (Community Development Investment Review, 2014) look more deeply at creative placemaking as cultural policy and its ethics and practical challenges. Nicodemus gives frequent talks at universities and professional conferences nationwide, and as far-flung as Macau, the Czech Republic, and Ontario. Nicodemus holds a Master of Urban and Regional Planning from the University of Minnesota's Humphrey School of Public Affairs and a B.A. in dance and biology from Oberlin College.
Nicodemus is fascinated by all kinds of places—their form, their people, their change. She grew up in suburban Connecticut; went to college surrounded by the cornfields of Ohio; and lived, danced, and worked in New York City and Minneapolis for years. Her family hails from central Long Island's north shore, where she grew up spending summers on one of its last remaining farms. In 2012, she laid down roots in Easton, PA where she lives with her wife Julia and two sons. Email: gadwa@metrisarts.com. Download CV. LinkedIn profile.
Michael DeCrosta, Affiliate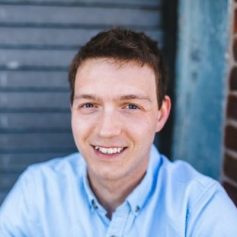 Michael DeCrosta has enjoyed a varied career in community and regional planning, small business development and non-profit arts administration. His primary interests include creative placemaking, walkability and the intersection of race, class and place. As a planner, Michael has worked with municipalities to conduct market research, develop commercial corridors and create open space and trails. His work with the Southside Arts District in his hometown of Bethlehem, Pennsylvania included the furthered development of the South Bethlehem Greenway, the creation of an urban arts trail and marketing of the downtown arts district as well as individual small businesses within the district. DeCrosta has an M.A. from Lehigh University in sociology as well as a B.A. from Lehigh in sociology and economics, where his coursework included quantitative and qualitative research methods, urban studies and economic development. As a graduate student, Michael was awarded a grant to implement projects aimed at improving the walkability of streets adjacent to campus. He participated in research on the impacts of fracking on quality of life in northern Pennsylvania and tax-incentive development programs in the Lehigh Valley, and was awarded the Vice Provost Award for Service. Email: decosta@metrisarts.com.
Susan Fitter Harris, Affiliate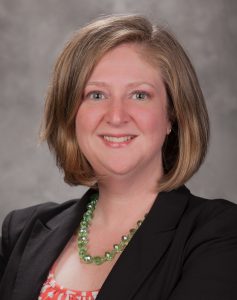 Susan Fitter Harris is a consultant working with nonprofits on strategic planning, fund development, program assessment and content creation. Susan specializes in community development and related disciplines. Over the past five years she has helped clients write grant proposals resulting in millions of dollars in funding, create targeted foundation prospecting plans, craft strategic frameworks to guide their next steps, investigate the potential for new program areas and the value of existing ones, and produce written materials that tell the story of their work. She recently researched and wrote the "Creative Placemaking Public Resources Guide" for the National Assembly of State Arts Agencies. This comprehensive guide to federal funding opportunities for creative placemaking includes descriptions of more than 60 grant programs, local case studies, and tips for applicants. Prior to establishing her own consulting practice, Susan worked for Local Initiatives Support Corporation (LISC), a nonprofit community development working in 35 cities and rural areas nationwide, helping to plan and execute field strategies, knowledge sharing and capacity building projects. Susan holds an MA in Urban and Environmental Planning and a BA in Anthropology, both from the University of Virginia. In her personal life, Susan is a fiber artist whose work can be found in galleries as well as in public spaces around her community in the form of colorful "yarn bombs." She resides in Alexandria, Virginia. Email: harris@metrisarts.com. LinkedIn profile.
Susannah Laramee Kidd, Ph.D., Affiliate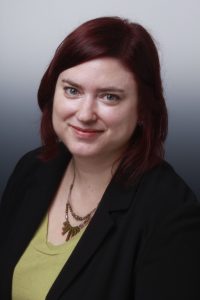 Susannah Laramee Kidd, an ethnographer turned evaluator and arts and culture policy researcher, serves as a lead technical contributor for Metris' research and evaluation work. Currently with Metris, she is working on an evaluation of a pilot cohort of a creative community development grant program with four communities in Pennsylvania and providing research support for an artist-led cultural asset mapping initiative focused on the South and West sides of Chicago. Recently, she completed a learning synthesis for Mural Arts Philadelphia, highlighting the promising participatory artmaking practices embedded in nine exemplary projects and programs. Laramee Kidd has also led evaluation planning and a graphic theory of change project for 3Arts in Chicago and produced a data assessment and evaluation plan for the Indiana Arts Commission.
Laramee Kidd has worked as an independent arts and culture research consultant, as well as Research Analyst and Mellon-ACLS Public Fellow at the Los Angeles County Department of Arts and Culture. As an independent consultant, she wrote a brief guide for evaluators and researchers on the "Aesthetic Perspectives: Attributes of Excellence for Arts for Change" framework published by Animating Democracy in 2017. As a Mellon/ACLS Public Fellow at the Arts Commission, she produced a report titled "Art as Infrastructure" as part of her evaluation of public art, social practice, and public engagement projects at parks and libraries in unincorporated LA County neighborhoods. Laramee Kidd holds a Ph.D. in Anthropology of Religion and Literature and Women's, Gender, and Sexuality Studies from Emory University, a Masters of Theological Studies from Boston University, and a B.A. from the Gallatin School of Individualized Study, New York University. Email: larameekidd@metrisarts.com. LinkedIn profile.
Abygail Mangar, Affiliate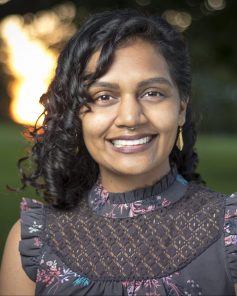 Abygail Mangar an urban planner, environmental engineer, and policy analyst. She is passionate about planning that nurtures community mental health and healthy communities, particularly through arts/culture-based community development and equitable public spaces. She received her dual Master of City and Regional Planning and Master of Public Policy in May 2021 from the Edward J. Bloustein School of Planning and Public Policy at Rutgers University. Abygail recently completed an internship at Asakura Robinson, a planning, landscape architecture, and urban design firm. She contributed to neighborhood and small area plans as small as a Main Street corridor to a large metro area of over a million residents. Abygail received her B.S. in Environmental Engineering at the University of New Hampshire in 2014. She subsequently practiced as an engineer at Volpe, the National Transportation Systems Center (U.S. Department of Transportation) where her work focused on climate resiliency and sustainability. Abygail left the Federal government to pursue two years of AmeriCorps service at City Year. Her first-year placement in King County, Seattle supported students' academic and socioemotional learning, and her second year on Philadelphia's Civic Engagement Team involved coordinating 15+ beautification service projects for Philadelphia School District schools. After a brief internship at Metris Consulting in 2019, Abygail is returning to further learn how to perform equity-focused urban and arts planning. Email: mangar@metrisarts.com. LinkedIn profile.
Leah Margareta Gazzo Reisman, Ph.D., Affiliate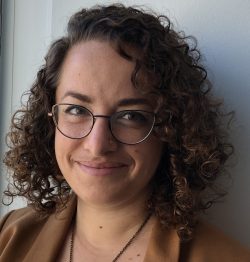 Leah Reisman is a sociologist, evaluator, and grassroots arts practitioner. Leah specializes in strategy, evaluation, creative placemaking, and arts and community development work, especially in partnership with immigrant communities. An ethnographer by training, Leah is a skilled facilitator and strategist with demonstrated research and project management skills and experience in both the study and practice of nonprofit arts work. Her original research on strategy consulting to nonprofits, Philadelphia's arts philanthropic ecosystem, cultural philanthropy in Mexico, and professionalization in arts nonprofits has been supported by the National Science Foundation and featured in academic journals, the Stanford Social Innovation Review, and the Chronicle of Philanthropy. Leah began her career working in museums, in roles ranging from education to exhibition development. Bilingual in Spanish, Leah is based in Philadelphia and works locally in arts and immigrant-serving organizations – she is Health & Wellness Associate Director at Puentes de Salud and serves on the board of Philadelphia's Magic Gardens. Leah holds a B.A. in anthropology from the University of Chicago, and a Ph.D. in sociology from Princeton University. Email: reisman@metrisarts.com. LinkedIn profile.