Staff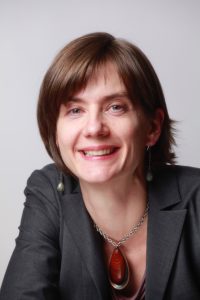 Anne Gadwa Nicodemus, Principal & CEO
A choreographer/arts administrator turned urban planner, Anne Gadwa Nicodemus leads Metris' work. Recent Metris projects range from a Zimbabwean-focused case study of how creative spaces foster activism in repressive regimes (for Hivos, 2015) to an arts and culture plan for the small city of Grand Rapids, MN (GRMN Creates, 2015). As a researcher, writer, speaker, and advocate, Nicodemus tells stories through narratives and numbers. For instance, Metris' How Art Spaces Matter reports (for Artspace Projects, 2010 and 2011) reveal the benefits of art spaces to artists' careers and communities, including anchoring arts districts, expanding arts access, and boosts to safety, livability, tax rolls and property values.
Nicodemus is a leading voice in the intersection of arts and community development. She co-authored Creative Placemaking, the report for the Mayors' Institute of City Design (2010) that defined the field. Her journal articles "Fuzzy Vibrancy" (Cultural Trends, 2013) and "Creative Placemaking: How to Do it Well" (Community Development Investment Review) look more deeply at creative placemaking as cultural policy and its ethics and practical challenges.
Nicodemus gives frequent talks at universities and professional conferences nationwide, and as far-flung as Macau, the Czech Republic, and Ontario. She is consistently recognized as one of the nation's 50 most influential people in the nonprofit arts (2012, 2013, 2014, 2015).
Nicodemus and Ann Markusen's "Arts and Culture in Urban and Regional Planning: A Review and Research Agenda" (Journal of Planning and Education Research, 2010) was the most downloaded of that journal's articles in 2009 and 2010. They contributed a chapter to Creative Communities: Art Works in Economic Development (Brookings Institution Press, 2013) and for the Aspen Review Central Europe, "Creative City Industry Strategies: Unique American Cases." Nicodemus' short writings have also appeared in publications including Grantmakers in the Arts: Reader, Createquity.com and Minnesota Public Radio News.
Nicodemus holds a Masters of Urban and Regional Planning from the University of Minnesota's Humphrey School of Public Affairs and a B.A. in dance and biology from Oberlin College.
Nicodemus is fascinated by all kinds of places—their form, their people, their change. She grew up in suburban Connecticut; went to college surrounded by the cornfields of Ohio; and lived, danced, and worked in New York City and Minneapolis for years. Her family hails from central Long Island's north shore, where she grew up spending summers on one of its last remaining farms. Recently, she's laid down roots in Easton, PA where she lives with her wife Julia. Email: gadwa@metrisarts.com. Download CV. LinkedIn profile.
Rachel Engh, Researcher/Planner
Urban Planner Rachel Engh's core competencies lie in evaluation, cultural planning, and data collection, analysis, and synthesis. For recent Metris clients, Engh has authored case studies on promising practices and challenges faced by community development organizations that engage in arts and culture (NeighborWorks America) and organized and facilitated eight webinars to address various technical assistance needs, such as creative community engagement, for a national cohort of organizations new to creative placemaking (Local Initiatives Support Corporation).
Engh spearheaded CulturePulse 2016, a snapshot of the nonprofit arts and cultural sector in Cuyahoga County, OH that combined quantitative (DataArts) data with qualitative insights from a range of local nonprofit arts leaders. In the realm of project evaluation, she provided key data collection, analysis, and synthesis for both Adding It Up, an evaluation of Pillsbury House + Theatre's community-based public art programming and Moving Dance Forward, a 20-year retrospective of ­the National Dance Project (New England Foundation for the Arts).
Engh has recently spoken about Metris' work at events hosted by the National Endowment for the Arts, the National Consortium for Creative Placemaking, and The Arts Council of Greater Lansing. She has also contributed articles to Public Art Review, Createquity and Americans for the Arts' ARTSblog.
Prior to joining Metris Arts Consulting, Engh worked for the City of Minneapolis where she supported a city-wide arts and cultural planning process and helped to produce the Minneapolis Creative Index 2014. She also worked on a team of artists, policy analysts, and urban planners to design the City of Minneapolis' Creative City Road Map, a community planning process that emphasized racial equity through community engagement. She also managed data collection and analysis while collaborating on PlaceBased Productions' efforts to tell the stories of site-specific theater in rural communities.
Engh holds a Masters of Urban and Regional Planning from the University of Minnesota's Humphrey School of Public Affairs and a B.A. in Sociology from Grinnell College. Email: engh@metrisarts.com. Download resume. LinkedIn profile.
Claudia Volpe, Office Coordinator
Claudia Volpe joined Metris Arts in winter of 2017. Working directly with Principal and CEO, Anne Gadwa Nicodemus, Volpe's role is to provide administrative and marketing support through coordinating daily operations, maintaining Metris' online presence, and ultimately laying the groundwork for the Metris team to create exceptional work for their clients.
Volpe holds her B.A. in Film Studies from Mount Holyoke College, where she also focused extensively on International Relations. Her liberal arts grounding has helped provide her with versatile skills, strong critical thinking, and the analytical ability needed to nurture positive relationships and contribute to a successful workplace.
A Chicago native, she has spent a majority of her formative years traveling and learning about different communities. Her mixed heritage, the opportunity to experience a variety of rural and urban environments, and college studies have fueled her interest in the integrity of cities and community spaces. Email: admin@metrisarts.com.